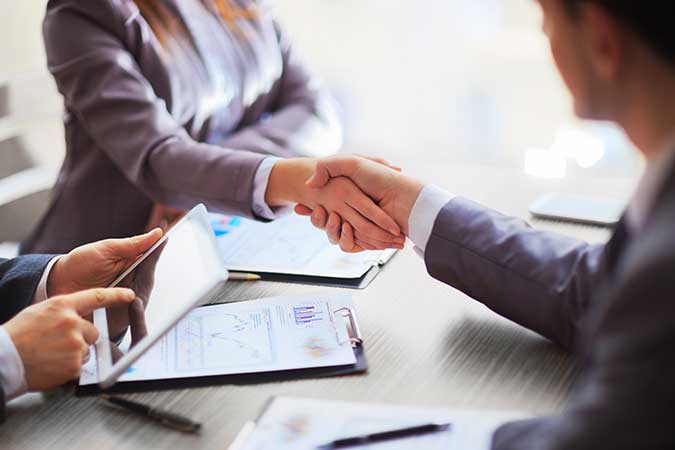 Perception Studies
Situation Overview: Solebury was engaged to perform a perception audit with the goal of better understanding current market perceptions of Company A's performance, disclosures, financials and operations following a period of equity under performance.
Perception Study Findings: Company A was generally viewed positively in its sector with solid growth and margins. However, there were several areas of concern voiced by Wall Street that were holding back valuation and the overall comfort level with the equity story, including: sustainability of growth and margins, competitive environment, insider ownership (pace of sponsor sell-down), and access to management.
Solebury Recommendations:
Revamping the investor marketing materials and scripts to articulate the value proposition more clearly, building blocks for growth and profitability and competitive positioning,
Incorporating non-deal roadshows into a previous conference-only outreach approach to allow for more in-depth dialogue with top investors and decision makers, and
Executing a share buyback in conjunction with a larger sponsor equity offering to remove the sponsor overhang, increase float and allocate excess capital into repurchases.
Outcome:
The sponsor increased the size of its next offering with Company A repurchasing a portion of those shares.
The increased transparency about competitive threats and positioning was well received by both analysts and investors.
Over the next 6 months, the stock outperformed the market and peer group.
Solebury Pre-IPO Action Plan
Situation Overview: Company B, a foreign domiciled corporation, was pursuing a U.S.IPO in a sector with depressed valuations due to a significant regulatory-related overhang. The company was seeking an Investor Relations firm to provide strategic advice to position the equity story effectively - and to take an active project management role given the logistical challenges of the company not being in the U.S.
Solebury pre-IPO Action Plan: Solebury and Company B worked together to develop and execute a best-in-class Investor Relations program while minimizing the time constrains on the management team. Solebury created a customized road map to prepare for the IPO, build out the necessary infrastructure, and prepare for a post-IPO earnings release. Our team helped to refine the equity story to focus on the attributes shared with other high quality companies and provided management with extensive preparation to anticipate difficult questions from analysts and investors.
Outcome:
The company's IPO priced at a level consistent with the premium valuation of its desired comparable companies. Investor dialogue quickly shifted to focus on company-specific growth and profit drivers after effectively addressing the peer overhang.
Fully prepared for year one with a robust investor relations plan to engage the investment community through select conference appearances and non-deal roadshows, combined with a thoughtful disclosure and guidance policy following extensive benchmarking.
Just two weeks after pricing the IPO, delivered its first quarterly earnings release effectively, deploying a well received earnings press release, call script and slide presentation developed by Solebury.
Monetization
Situation Overview: Company C was a sponsor-backed company that went public during a challenging equity market and priced 20% below its filed range. The sponsor did not sell any stock in the IPO given the sub-optimal valuation.
Solebury Investor Relation Action Plan: Solebury created an ambitious IR plan to engage the investment community with a mix of research-sponsored conferences and non-deal roadshows. The goal was to overcome the market-related challenges that existed at the time of the IPO and educate the investment community about the merits of Company C by staying visible with research analysts, deepening relationships with existing investors and courting new investors.
Outcome:
Over the next few years the company averaged more than 150 meetings and conversations with institutional investors that kept the company's message and story top of mind, building a strong pipeline of interested investors.
Trading technicals improved dramatically post-IPO with both stock price and average daily trading volume increasing significantly.
Company C's sponsor liquidated its holdings in 5 subsequent follow-on offerings at prices significantly above the IPO price.
Significant de-risking of shareholder base with additional institutional holders and lower share concentration.
Increased research analyst coverage lead to more informed voices in the market.